Menu 3
£37.95 per person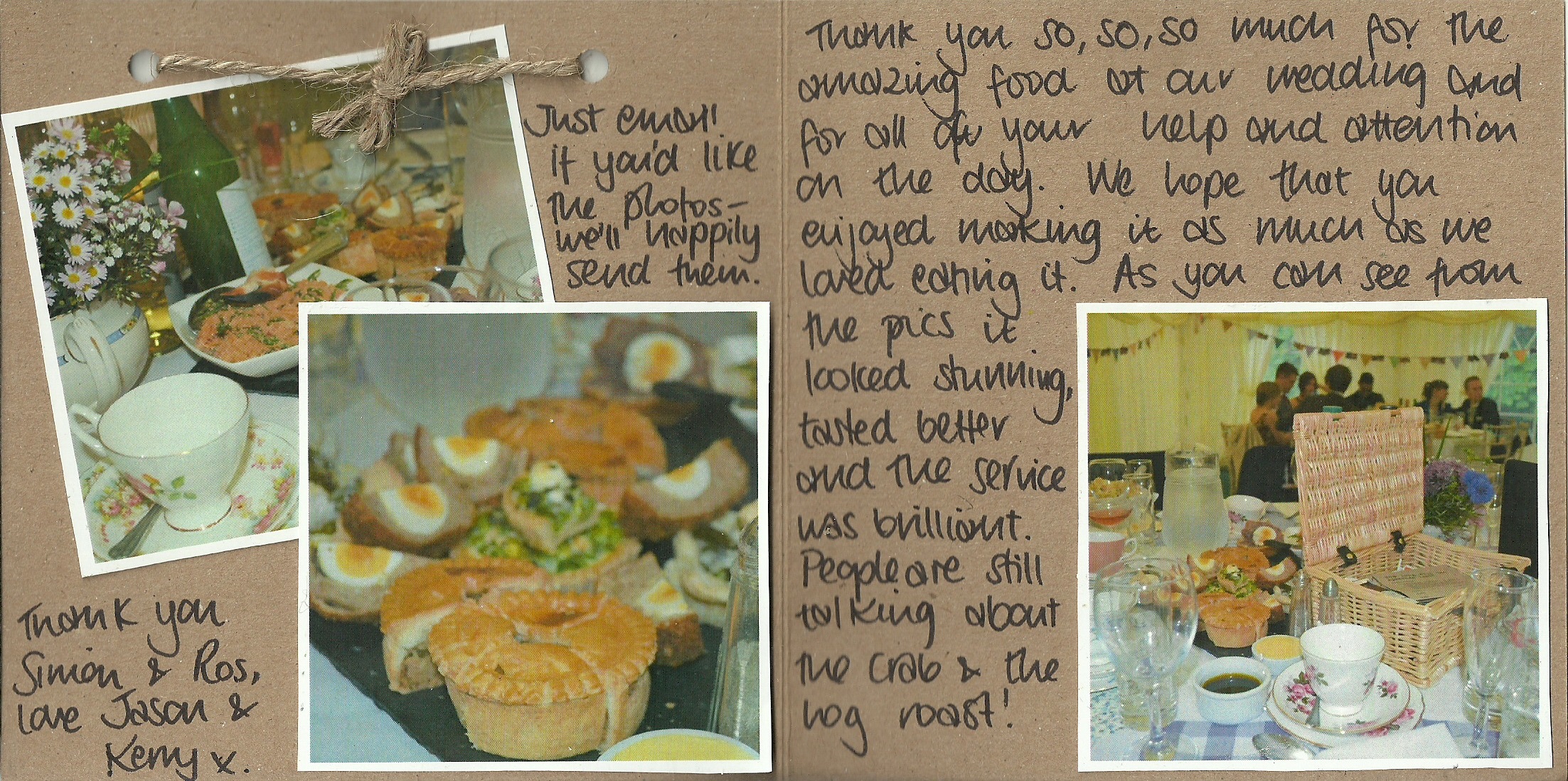 £35.95 per person Inclusive of Crockery, Cutlery, Service.
4 Canapés
Caramelised red onion tartlets with goat's cheese, locally smoked salmon on biscuits with sour cream and caviar, hand made bruschetta with sun dried tomato and avocado.
Tempura king prawns with sweet chilli dip and Leek and Gorgonzola in filo pastry topped with roasted tomatoes. Ask us for our up to date list, it's always changing and getting longer.
Baskets of our famous home made olive and sun-dried tomato flat bread with olive oil and balsamic vinegar to dip, on the table.
Starter
A platter of Antipasti either plated or on platters for your guests to share.
(Preserved meats and fish, Cheese, Olives, Roasted peppers, Humus the list is almost endless!)
Main (One of the following)
Roast supreme of duck served crisp and pink on a bed of cheddar and garlic mash with a claret reduction hinted with orange zest and black cherries.
Pink roasted rump of lamb with a port and Madeira jus flavoured with garden mint and rosemary on a round of Dauphinoise potatoes.
Both served with a selection of seasonal vegetables.
Vegetarian option.
Trio of dessert including (All home made!)
A sweet hazelnut praline torte, a mini meringue nest with fresh raspberries and tangy lemon curd and rich dark chocolate chilli pot. Or if you fancy something a little different, we have a larger selection of desserts; most of which we can make into trio size, so ask us for a list and design your own Trio.
Freshly brewed Coffee and tea withpetite fours.
---
Remember these are only examples and we can change them around to suit yourselves.
---